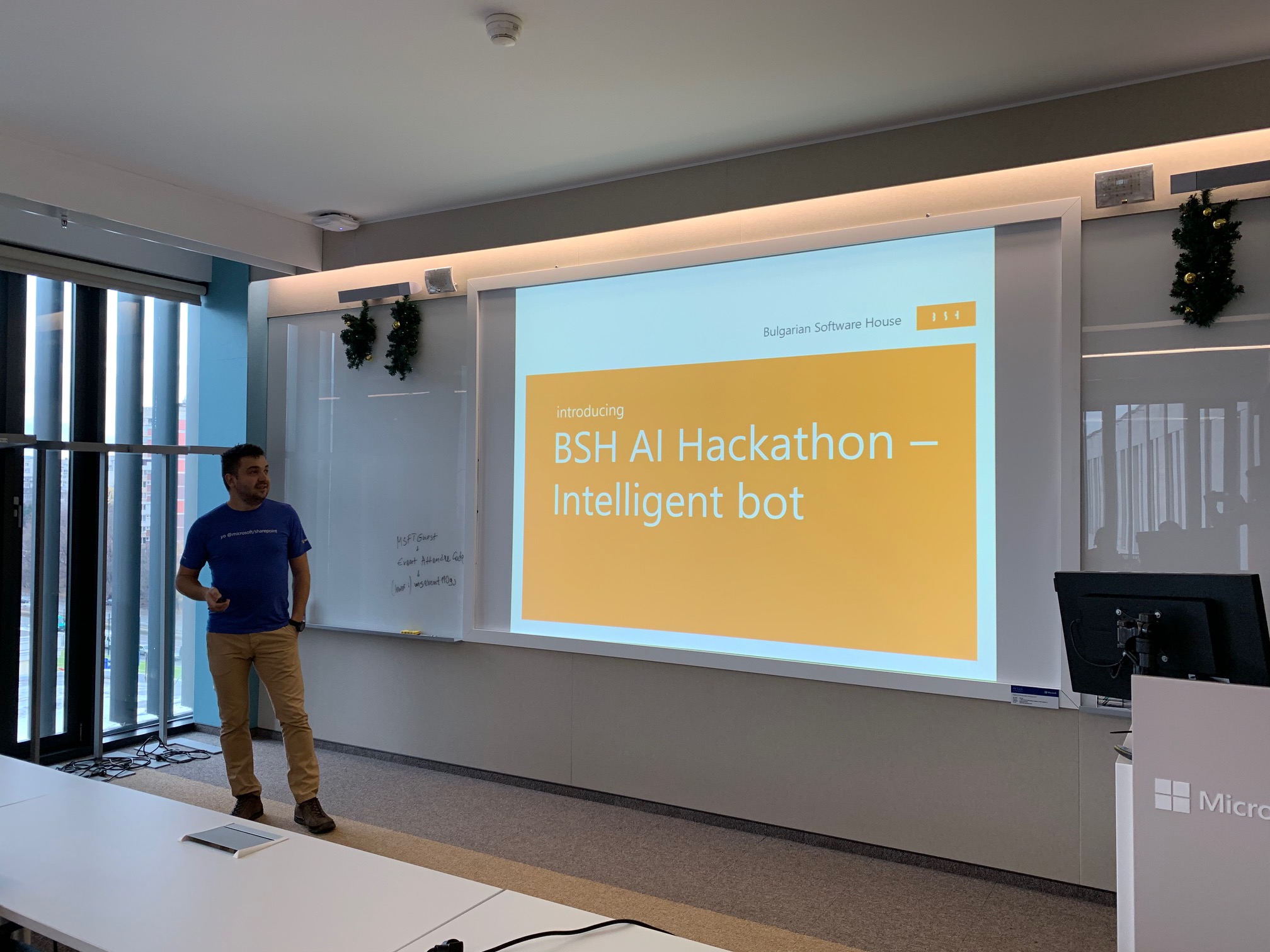 In December 2018, BSH Ltd. (Bulgarian Software House) organized an internal one-day hackathon with main focus on Artificial Intelligence (AI) and development of chat-bots, using Azure Cognitive Services and Microsoft's Bot Framework.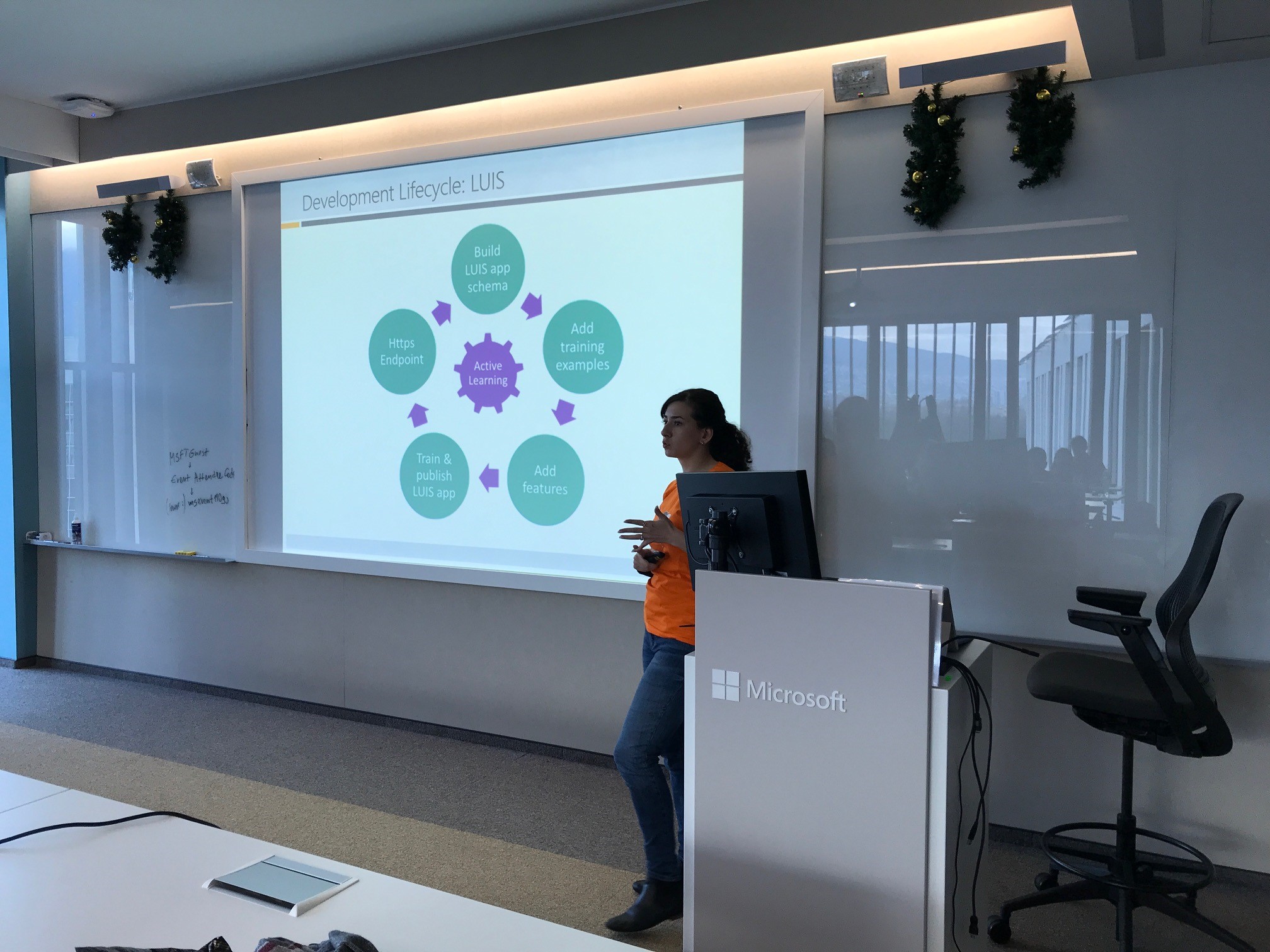 BSH Ltd. strives to be always up to date with the most promising and inspiring trends in the industry, aiming to add real and long-term business value to its customers' solutions, as well as to align with the strategic development directions of its exclusive partner Microsoft.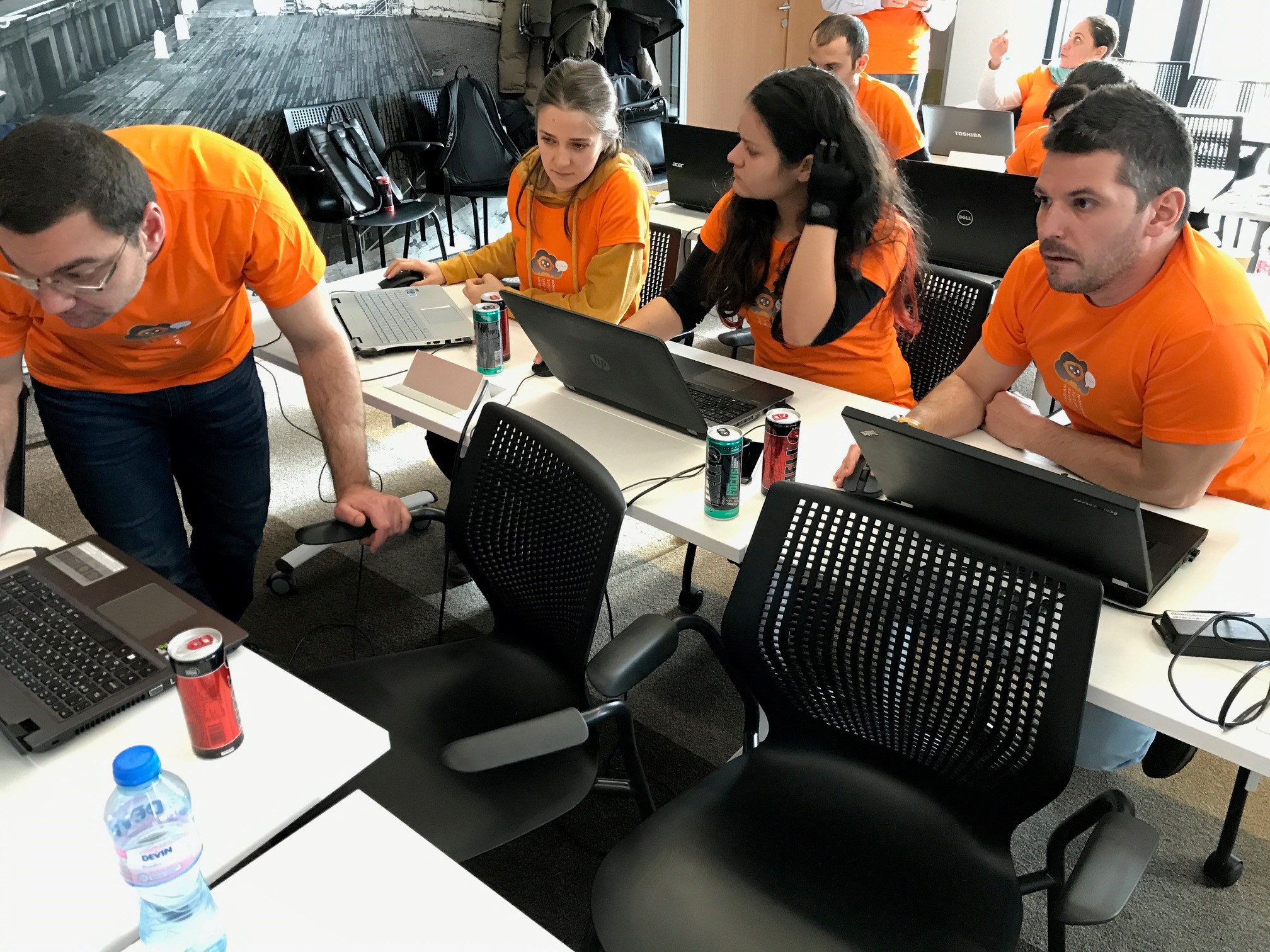 The event was led by the Chief Technology Officer Mr. Bozhil Bozhilov and one of the top software developers Mrs. Teodora Toncheva. It was supported by our partner Microsoft Bulgaria, who kindly provided a large enough conference room at their premises, where all teams worked together in one place and exchanged ideas, knowledge and solutions and, most preciously, enthusiasm.